Rosters & team info will be updated this week.....Murph...10/16/17
Team Captains & Bar locations....
Click Here for Team Rosters
_____________________________________________________________
Edit for below phone numbers......
Circle 8 capt. George P 419 466-3903
Goody's 2 capt. Rick Gill 567 225-4664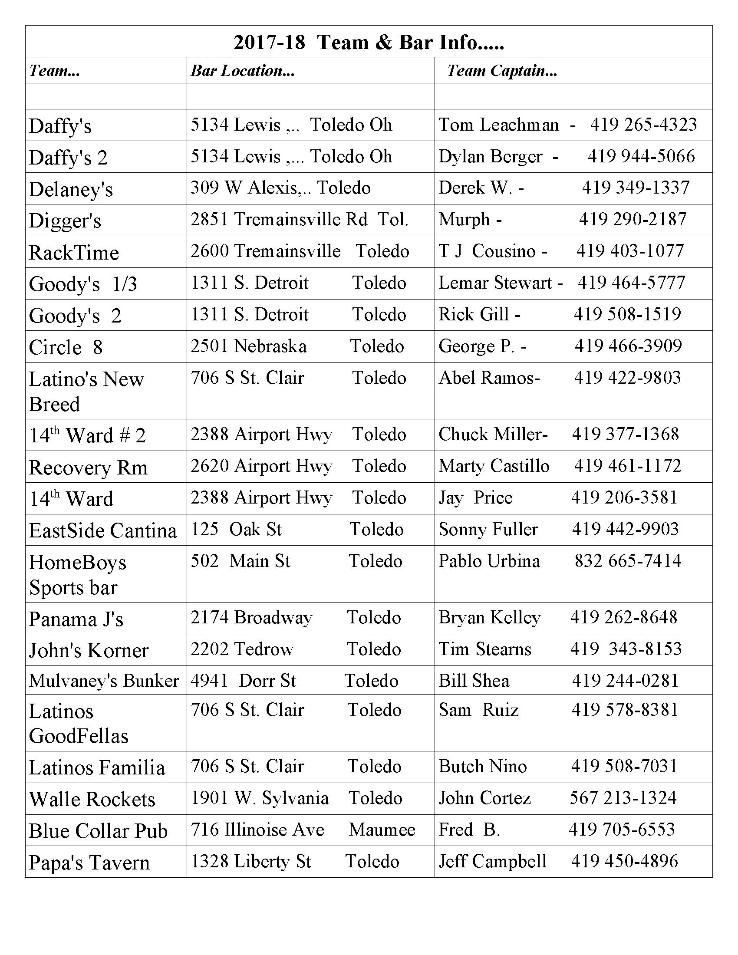 NOTICE...To All Teams....



All entry fees must be payed BEFORE the season starts....


All rosters must be turned in BEFORE week 6 of the season....


All teams are required to keep team stats and turn them in to league ....After weeks...8 , 15 , 21 and end of season....


Home Team is required to call-in or text the game results immediately following your match....



Please post a schedule in your home bar when season starts...