14th Ward Men's Invitational Dartball League
Welcome to the 2014-15 Season....Good Luck to All..


Week 16 League stat leaders listed below



Standings Page.... for week 21....


Meeting /Sign-up for City Tourney is Thurs 1/22/15 7pm @ PRCUA

Drawing will be 1/29/15

PRCUA's Citywide tourney starts Feb 7-8



Please make sure a copy of the schedule is posted in each of your bars..
.
Team Info sheet has been updated....Team Captains / Bar Locations
And as always .....HOME TEAM ....Phone or Text Results Immediately following 3rd game ....


We are saddened by the passing of a long time dartball player & friend....John Niedbalski.... Condolences & Prayers go out to his Family....







Just a couple thoughts....
To all players ...I'm looking forward to another great season ..I enjoy throwing in this league, we have have a lot of good teams, a lot of fun and a lot of GREAT people...!!! It's still fun and I still get excited for the season to start.....I also enjoy running or care-taking for the league...As always we are open to suggestions or Ideas from anyone in the league not just the captains...and everyone is welcome to e-mail or contact me or Teddy anytime....
With that being said........This year ....before we bitch and complain on the day after dartball....lets try calmly discussing any problems or complaints with your team captain and if there are actual violations happening, your captain can discuss it with the other team captain and resolve the issue... (which is usually someone being a bit too drunk or just plain, not paying attention) ,. Whether it is a drunk player,..excessively loud music,..or other problem ,...It is up to the team Captain to remedy the situation.... and remember we all want to win ..but... it is just a game....
Also remember, all Bars & Clubs are different,... different lighting ,different set-up , diff music,...etc...this is called Home Field Advantage and we all get it one way or another.... and if all the rules are followed,.. we have to accept, that there will be some places you don't like throwing at , and just leave it at that....... All league rules are posted here and captains should have a copy on hand ..... Anyhow....
Don't forget to be a good patron of your sponsor...(they forked out your entry fees)..!!
Good Luck to All ...
Murph...



ToledoDartball@aol.com
(old e-mail address will work also)
-----------------------------------------------------------------------------------------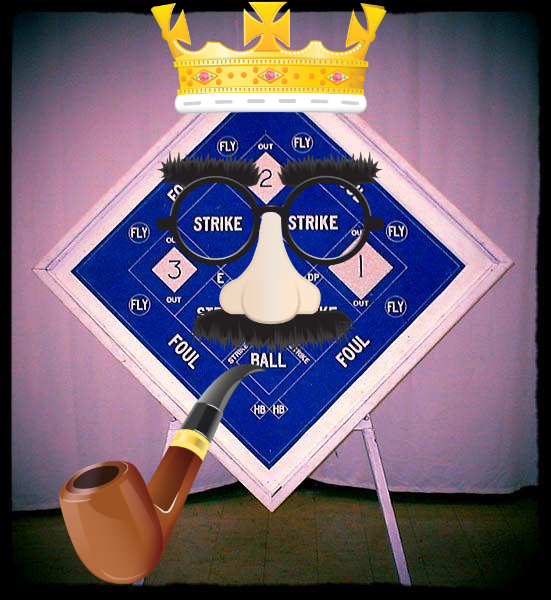 CONGRATULATIONS to the
2013-14 CHAMPIONS ......
CIRCLE 8
Defeating Daffy's (4 games to 2) in the Finals

CONGRATS on a Great Year To Daffy's.....





Congrats to....... Daffy's ----American League Champs...
....... Circle 8 ---- National League Champs...
________________________________________________________________________________________________________________________________________

CONGRATS TO ....
Jerry Niedbalski (Niner) Circle 8 .572 High Batting Ave for 2013-14 Season....

Mondo Nino Ward 2 133 Most RBI

Rick B. Circle 8 32 Most Triples
Frank A. Latino Club 59 Most Doubles
Bill Shea Parkway 35 Most Home Runs
__________________________________________________________________________________________________________________________________



FINAL STATS FOR ALL TEAMS SHOULD BE TURNED IN FOLLOWING YOUR FINAL REGULAR SEASON MATCHES.....


These may be e-mailed to MENSDARTBALL@AOL.COM ....or

Mailed to me directly at 3935 Revere Dr. Toledo Ohio 43612






Congrats to Ward 2 on Winning the PRCUA City Tourney.....

2014 Norwalk Tourney winners....

sponsered by..... LineDriveSports

Nino, Dan R., Rick B., Niner., Bill C., Joe C., Reuben, Murph, George P., Rick M............

We are saddened to learn of the "passing" of longtime dartball player Jay Palicki .

He will be missed in our League...

Click on file above to download "Stat Leaders" sheet.....



To All captains & players.....Please be sure your teammates are all aware of the rules and courtesies of the game when others are up to bat ,throwing darts..
I have received numerous complaints regarding different issues.....
1. All players must stay back at least 2 feet from the batters box or edge of dart lane or board...
2. Waving of hands or arms anywhere in the sight-line of the batter is NOT allowed ...
3. Vulgar name calling and profanity is not allowed at any time....
4. Talking on microphones or other loud speakers is Not allowed during games ( This Includes D J s)
5. If you umpire a game , turn off your cell phone ringer..** It is NOT acceptable to

answer your phone while someone is batting**
6. The Umpire MUST-NOT distract the batter in any manor....

It is the Captains responsibility to calm or remove unruly players from the game or umpiring...
Repeated Violations of these Common Courtesies and Rules will result in Forfeiting of games and removal of persons or teams from the league, if necessary ......